Timeless simplicity at an affordable price, our aluminium Framed Balustrades provide strong, reliable and durable barriers.
UNEX's Framed Glass Balustrades maintain structural integrity while providing outdoor-loving Kiwis with unobstructed views.
A popular solution for pool fencing and multi-unit developments, offering the perfect compromise between affordability and visibility.
Pre-engineered to ensure each span of glass is safe and secure, while accommodating those views that are just too picturesque to miss.
Ultimate peace of mind for public and crowded spaces, UNEX's Extreme Barriers range is available in both framed baluster and framed glass options.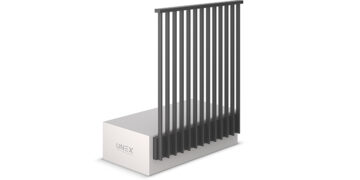 The ultimate in minimalist urban styling and a popular choice for design excellence matched by unparalleled performance.