UNEX's on-site division for larger commercial projects
With commercial projects, our experienced project managers and installation teams will ensure your peace of mind. These teams operate throughout the country and have completed numerous multi-unit apartment blocks and high-rise commercial developments.
UNEX has a division dedicated to larger commercial projects. With trained in-house project managers and installation teams, UNEX OnSite has completed numerous large commercial projects and gained extensive experience in this field. If you are involved with a project of this nature, UNEX OnSite are only a call away.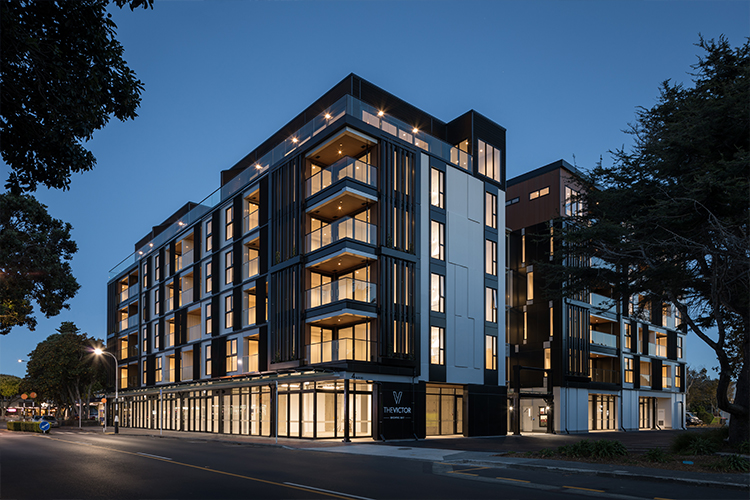 With concealed assembly fasteners, no protruding glazing lugs, tidy joints and glazing edges, and typically no welds, our products have simple clean lines.
UNEX are New Zealand's leading balustrade specialists, with in-house engineering expertise that can provide site-specific solutions.
0ur balustrade systems are pre-engineered, so cost and time factors are minimised when downloading a Producer Statement for councils.
UNEX products are specifically engineered to comply with the Liveload classes A, B, E, C3 and C5 of the New Zealand Building Code AS/NZS 1170.1:2002.
Our balustrades are made from aluminium, which intrinsically does not rust like ferrous metals. Anodised or powder coated, UNEX balustrades offer a low-maintenance solution.
UNEX combines integration and application of new technologies to provide seamless control over quality and consistency