We create safe, functional environments that enhance the beauty and value of your property.
Reliability meets elegance in our industry-leading range of balustrades, safety barriers, screens and pool surrounds, suitable for any residential home, school building, apartment block, sports stadium or major architectural development.
Timeless simplicity at an affordable price, our aluminium Framed Balustrades provide strong, reliable and durable barriers.
UNEX's Framed Glass Balustrades maintain structural integrity while providing outdoor-loving Kiwis with unobstructed views.
A popular solution for pool fencing and multi-unit developments, offering the perfect compromise between affordability and visibility.
Pre-engineered to ensure each span of glass is safe and secure, while accommodating those views that are just too picturesque to miss.
Ultimate peace of mind for public and crowded spaces, UNEX's Extreme Barriers range is available in both framed baluster and framed glass options.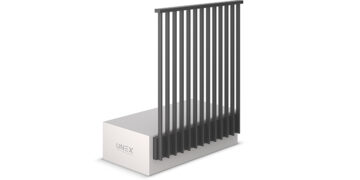 The ultimate in minimalist urban styling and a popular choice for design excellence matched by unparalleled performance.
Change your outlook on safety.
Contact us to find out how.
UNEX combines advanced engineering design with four decades of family-owned tradition to create site-specific, premium balustrade, screen and rail solutions which enhance outdoor spaces, increase property values and keep Kiwis safe.
UNEX's heavy-duty 'Finline' postless balustrades were specified for balconies and stairways at Torbay School's new modern teaching block. Alocated on Auckland's North Shore, Torbay Primary School has recently opened a new two-storey modern teaching block designed to provide spaces for flexible learning and accommodate the school's growing roll. With students from years 1 to 6 …
Architectus believes that architecture begins with a social agenda that nurtures and grows both communities and individuals, further enhancing the areas they live in.   Architectus forward-thinking approach has seen their developments, based in Christchurch's inner city, One Central Bedford Terraces and Apartments, win the 2022 Multi-Unit Home of the Year, and UNEX is a key …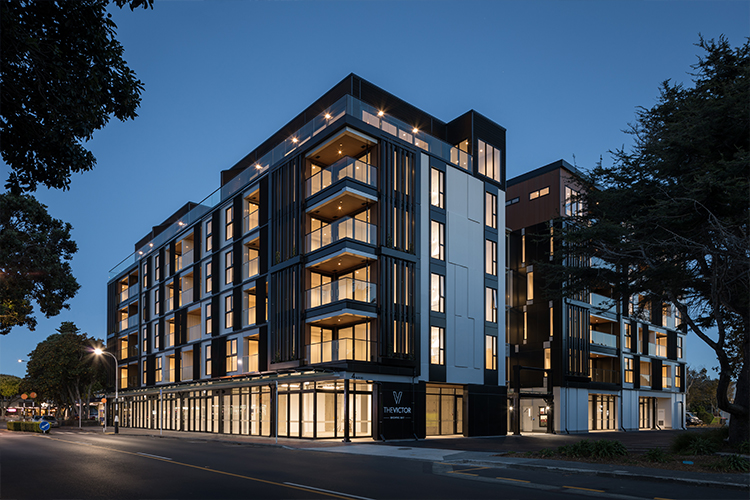 UNEX delivered a total of 675m of Panorama frameless glass balustrades for the Victor Apartments in Browns Bay. Designed by Archi-ON, the Victor Apartments is a landmark six storey development in Browns Bay, Auckland, offering 56 freehold apartments and eight penthouses. With impressive sea views from the second floor upwards and a plant-filled internal atrium, …
Quickly need assembly specifications or a PS1?
What about a fully detailed list of materials, components, cutting sheets, balustrade layout, 3D render, and price quotation? UNEX wants to make the job of specification and fabrication as easy as possible. Our Ezisuite of programs helps roughly price up and design any UNEX balustrade system you want to use.
Specify our products today